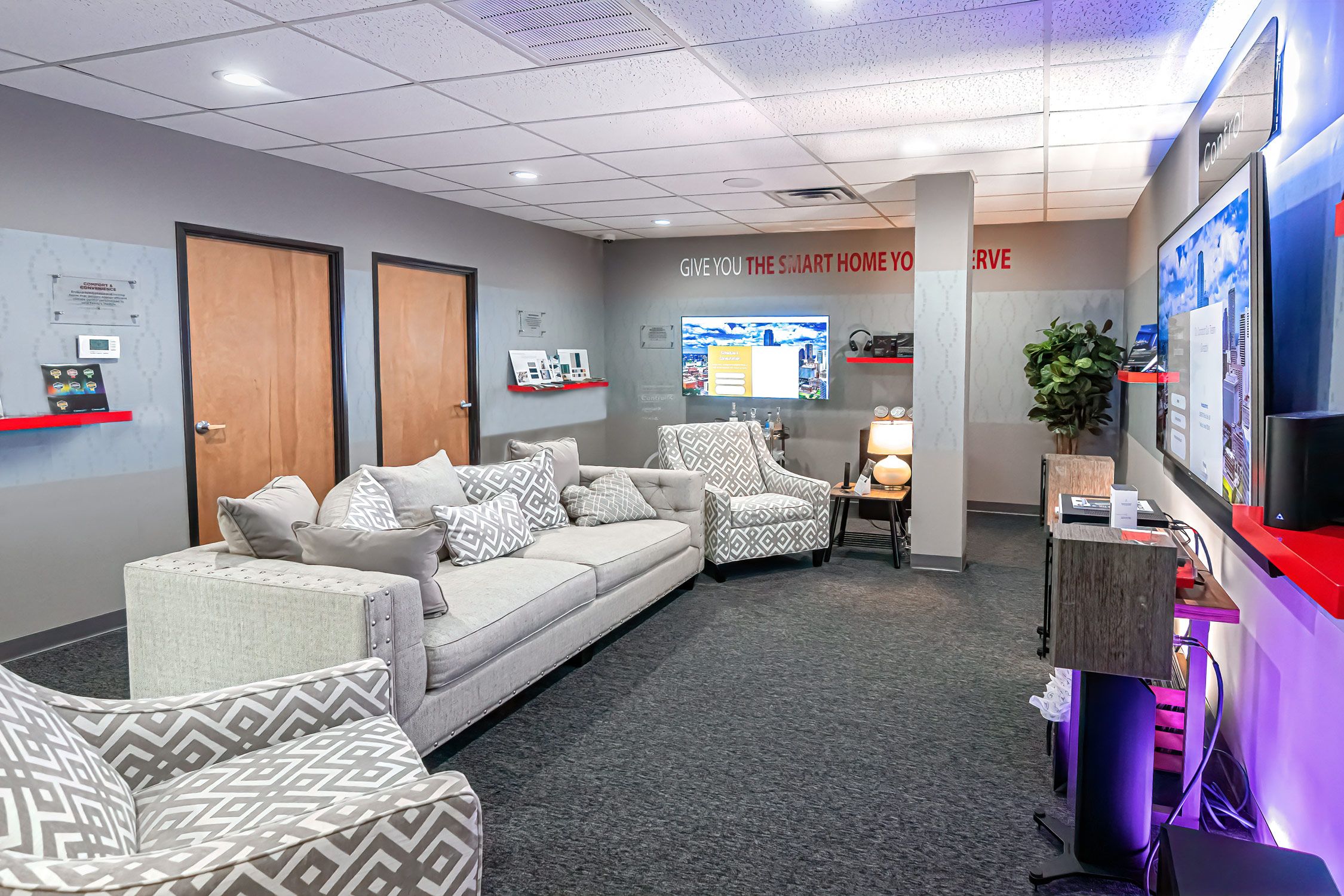 Brands
The Leaders of Design & Innovation
Meet the companies that we call partners. They form the foundation of our product specifications thanks in part to their best-in-class performance, breadth of product offering and ongoing technological innovation.
Brands
The Leaders of Design & Innovation
Meet the companies that we call partners. They form the foundation of our product specifications thanks in part to their best-in-class performance, breadth of product offering and ongoing technological innovation.
Experience personalized control for your unique lifestyle with the power of Salt Lake City-based Control4. Connect virtually any device in your home or business to work together, and command them all with customized one-touch controls and scenes from your system remote or smart device of choice. Whether you're home or away, Control4 gives you the power to command and monitor your estate or business in one platform. The transformative benefits of a smart connected home and business with Control4 delivers convenience, peace of mind and an efficient environment that's comfortable and safe.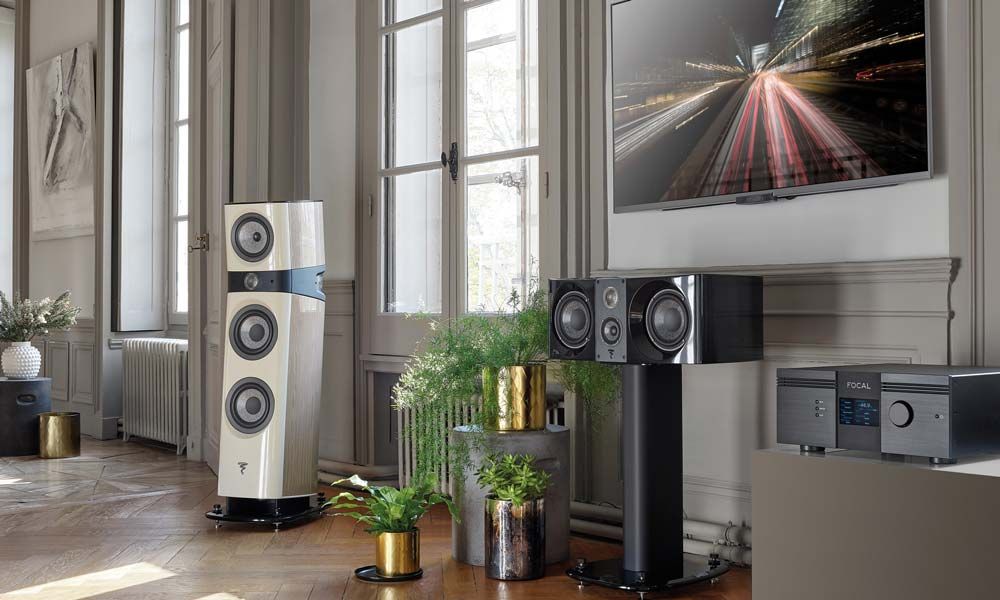 Since 1979, France-based Focal has been creating benchmark acoustic equipment in the form of home audio loudspeakers, headphones, car speaker drivers and monitor loudspeakers with one goal in mind: to open a gateway to new sensations that allow audiophiles to experience pleasure in its purest form. Focal audio solutions push the limits of sound to offer a truly unique, high-fidelity listening experience that honors the artist's musical creation. Thrill your senses with Focal's vast collection of stunning hardwired and wireless speakers for your dedicated listening room, home theater or whole-home audio system.
An audiophile favorite since 1953, Marantz delivers uncompromising sound true to the original recording. All Marantz products are crafted with sonic supremacy in mind to provide unmatched hi-fi sound that redefines the listening experience. Each product is the result of purposeful design and state-of-the-art technology that respects tradition while embracing innovation. Having passed rigorous testing at the hands of in-house sound masters, you'll experience the same extraordinary Marantz signature sound each time. At the heart of all Marantz' hi-fi audio products is the idea that music matters—and so does the way you listen to it. Let Marantz' award-winning receivers, amplifiers and wireless music systems transform the way you listen to your favorite music and movies.
Origin Acoustics leads the industry in high-fidelity architectural speaker solutions that redefine your auditory experience. Enjoy pristine sound from any angle in your home or business with Origin's in-wall and in-ceiling speakers that intelligently pivot to focus the sound at the designated listening area. Installation is seamless, accomplishing sightless audio from discreet grilles that blend into your décor and deliver astonishing sonic performance when you want it. From your bedroom to your yacht and even the outdoors, Origin has a delicately crafted speaker system for any place you desire.
Ruckus' commitment to innovation is one of the bedrock values of our company. We are continuously innovating across both wireless and wired technologies to meet the evolving needs of the enterprise and service providers by enabling network convergence at the edge. With our FCC-certified CBRS portfolio, we are pioneering an ecosystem that will enable organizations to deploy private in-building LTE networks as easily as Wi-Fi. Our deep history of technical innovation means superior and ubiquitous connectivity for our customers.
Elevate your expectations of home entertainment with Samsung's most innovative and advanced range of televisions that offer an impeccable visual and auditory experience for film and gaming enthusiasts alike. Samsung's proprietary Quantum Processor is the mastermind behind their unrivaled QLED 4K and 8K TVs that display a depth of detail, contrast and realism never seen before. Even when not in use, Samsung displays add beauty to your home by transforming into framed artwork or blending into the decorative pattern on your wall, elevating your space while turned on and off.
Unleash the full potential of your home theater with Screen Innovation's masterful indoor and outdoor screen models. Revolutionize your viewing experience with ambient light rejecting screens so you can enjoy your favorite films even during the day. Embrace the big screen experience in a stylish environment with their sleek, zero edge models that fit seamlessly in any space. Now you can even take your screen on the go with the Solo line model featuring a portable cassette and a two-year battery life. Tiles and rear projection screens, meanwhile, allow unique and engaging digital signage solutions for businesses. Recently, Screen Innovations has also released motorized shades for indoor and outdoor use in a wide range of models and colors.
Delight your senses with professional-grade home entertainment solutions designed to harmonize both picture and sound for a breathtaking, true-to-life experience. Unprecedented contrast, color and realism are made possible with Sony's proprietary technologies that also lead in pixel-by-pixel detail for texture you can practically feel. Whether you're outfitting a multi-purpose media room or a dedicated private cinema, Sony's line of premium 4K HDR projectors and TV displays, AV receivers and high-resolution speakers work in tandem to craft the immersive experience intended by film and video game creators.
Gary Yacoubian wanted to spur a sound revolution that extended high-performance audio beyond an elitist hobby when he founded SVS in Youngstown, Ohio, in 1998. SVS products stick to a design philosophy grounded on a passion for immersive home audio, extensive engineering, QA testing and state-of-the-art technology. Hear the difference with their dynamic speakers, electronics and effortless subwoofers. As the top subwoofer brand globally, SVS offers 15 subwoofers with dual, sealed and ported varieties for any application. Deploy hi-res music seamlessly throughout the home through their wireless line of speakers and amplifiers. Choose from bookshelf and standing loudspeakers for both home audio and theater applications.
 Best-in-class sound quality, superior reliability and easy-to-use features are the hallmarks of the Yamaha home theater and home audio experience. Take a dramatic leap forward in audiovisual entertainment with studio-grade AV receivers, soundbars, wired and wireless speakers, turntables and more for the ultimate in audio performance no matter the application. From single-room to expansive whole-building solutions, Yamaha features audio systems and accessories that are built to fit in any space within your home or office. Experience a fully customized soundscape of unsurpassed clarity and tonal accuracy for top tier listening enjoyment every time.


DMF is a nationally renowned company famous for designing and manufacturing easy-to-use downlighting solutions for residential and commercial environments. 30 years after it was founded out of a garage in southern California, it now boasts a national chain of warehouses and suppliers to deliver stellar LED lighting solutions wherever they're needed. Having the right light quality is vital to creating successful environments for work, relaxation and play. Easy-to-use OneFrame, SquareFrame and DCD modular mounting systems allow for varied designs featuring recessed, surface mount, wall mount, cylinder and pendant fixtures. Enjoy the perfect indoor and outdoor lighting for any occasion with fixtures ranging from 750 to 9000 lumens and warm dim technology that lets you enjoy the entire light spectrum of cool and warm hues.
WAC Lighting has been elevating lighting systems for over 35 years with cutting-edge LED lighting technology solutions like decorative lighting, landscape lighting, and architectural products for commercial, residential, and hospitality spaces. Integrate your beautiful and convenient lighting fixtures into your smart home technology ecosystem to easily control all your devices from a centralized interface. Discover the possibilities that WAC Lighting will bring to your home.
Start Your Journey to Smarter Living
Connect with us to learn more about how these industry-leading brands work together to create your dream smart home or business.